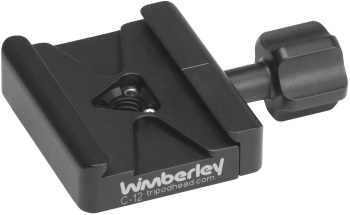 Blemished version available
C-12 Quick-Release Clamp ($79.00) - Length: 2.5"

What's Included

The C-12 replaces our C-10 Clamp. The geometry of the C-12's central mounting holes, combined with the large selection of fasteners that are included with the clamp allow you to securely attach the clamp to a much wider variety of equipment than any other clamp on the market. It is important that you use the removal and installation instructions on our clamp compatibility section to determine which fasteners are needed for your particular application.